What is a Medium?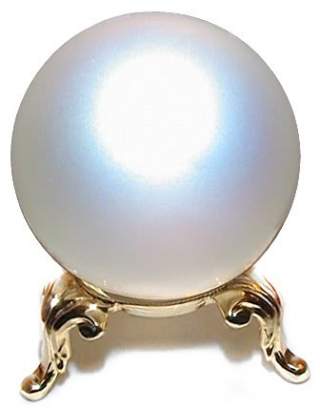 A Medium is a person that can communicate with the deceased. Mediumship is the process whereby a human, known as a medium, is used by a spirit or deceased person for the purpose of presenting information. Basically mediumship involves a cooperating effort between a person on Earth and a deceased person. In other words, the ability to communicate with the departed.  
Many religions believe in life after death. Most people are too afraid to reach out to those who have passed. Your physical decays after death, but your Spirit or Soul lives on. We know that after death we continue on our path of learning. So, those loved ones that no longer exist on the earth plane are now with you in Spirit. They are close by and can be reached by those that are trained or open to receiving their messages. We all have the ability. It is just a matter of opening up to our gifts.
Many people have lost loved ones and want to know how they are doing. If you have a loved one that has crossed over, Judy can connect to that person and give you any messages they have for you.  This is very beneficial for many because it gives them closure and allows them to know their loved one is okay.  Judy has astounded many with her ability to give such accurate details and messages in her readings.
Having studied extensively with Dr. Doreen Virtue (www.angeltherapy.com), she has increased her talents at being able to do individual readings and group medium readings.
Testimonial
"Dearest Judy,

I want you to know what an impact you've had on my life. For 21 years I've been grieving my dad's death. For years I've been unhappy and grief stricken. I've been carrying this around on my shoulders for years.

Seeing you, ended my grief, ended my sadness and entered peace & serenity.

My dad came through so easily and was more than direct to you when he said, "Listen to your father......not that you ever did!" You said he was laughing, which is an exact phrase he would have said, with a laugh.

Everything you said to validate my loved ones presence in the room was exact. You grabbed your right hip, said, "you're dad is pointing to his right hip, what is that in reference to?" Of course he was showing that's where his bone cancer started; in his right hip. No one would have ever known that UNLESS he was present. He told me that all he wanted for me was to be happy and to stop "all the grieving"...............He is with me all the time, all I have to do is talk to him and he IS there. He said, "YOU NEED TO GET THIS!" You said, he wants you to know that he is standing right behind you now with his arms around you. He has been there for the last 21 years, but I missed that part of the equation because I was grieving so hard!

Another thing that hit me like a ton of bricks was that you told my sister that my dad was showing you "2"....as in having 2 children. He said the oldest one is troubled and is having a hard time finding his way in life..........which of course is exactly right. And the younger one is fine.....he knows his direction in life.

That half an hour that my sister and I spent with you, was completely life changing! I came to spend a weekend with my sister, and in turn, my life was changed! The intense grief is no longer there. The pain, anxiety & sadness is replaced with calmness and closure.

Thank you from the bottom of my heart for having such a huge impact on my life." - Shannon
Cost: 30 minute session - $80         60 minute session - $150