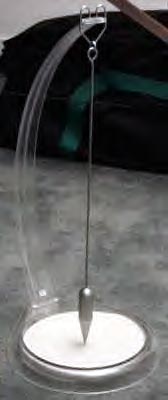 Hypnosis is an altered state of consciousness and heightened responsiveness to suggestion. It is induced by a variety of methods and has been used in medical and psychiatric treatments.  Frequently, hypnosis is induced through a hypnotist, but can be self-induced.  The hypnotist gains the attention of the subject while assigning certain tasks to the subject.  Such tasks may include concentrating on one's breathing, muscle relaxation or eye fixation.
Hypnosis is a state of consciousness in which the subject's attention is withdrawn from the outside world and is concentrated on the commands from the hypnotist.
Most people can easily be hypnotized, but the depth of the trance does vary. Hypnosis can produce a deeper contact with one's emotional life.  The results of this can be some exposures of buried fears or repressions. Hypnosis can be used to access early childhood memories or to gain access into one's past life memories.
Hypnosis has been used to treat a variety of physiological and behavioral problems. Hypnosis has been used in childbirth as the sole analgesia. It can be used to alleviate pain, such as back pain or headaches.
Some behavioral difficulties, such as smoking, overeating and insomnia are resolved with hypnosis.
Past Life Regression
Judy also does a lot of past life regression. This is where clients go back into their past lives and gain an understanding of their lessons and purposes. This also gives them a lot of information as to the lessons and purposes of this current life. Some people do this just for fun to see who and what they have been in their past. Judy also can take you in between lives up into the light, introduce you to your angels, discover your purpose for this life and the lessons you have chosen to learn. This is a fun and very informative process.  Many clients have gained great insight into their current life circumstances.
Cost $150 per hour