Have you ever wanted to know if you have angels? Who are they and how do they help you.  Do they have any messages for you. Judy can give you that information as she is able to see, hear and feel your angels as well as her own.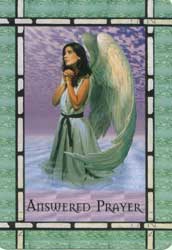 During an angel reading Judy connects with Archangel Michael to help do healing work on you. She can see if you have any etheric cords that are connected to you that are draining your energy. She can see if there are any blocked energies that you have that can create illness  (Remember she is not a doctor and therefore does not diagnose). Judy helps you connect with your angels by introducing you to them and telling you what they look like and their names and any messages they may have for you.

She can see negative patterns that you are using and assist you in letting them go. She can see past lives that are affecting your current life. She can answer any questions that you might have and assist in your healing.
Angel Readings are performed by Judy Lekic in Denver Colorado or over the phone.
Judy's creative workshops offer the opportunity for you to connect with your angels. The workshops will empower you to use your own intuitive gifts and assist in growth on a deeper spiritual level.  For more information on learning how to connect with your angels visit the workshops page.

To enhance Judy's natural intuitive gifts she has studied extensively with Dr. Doreen Virtue, www.angeltherapy.com.  This has enhanced her knowledge and abilities ensuring a deeper level to her Angel Readings and Communications with the Deceased.
Cost:  30 minute session:  $80         60 minute session:  $150